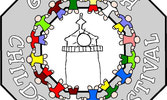 Children's Festival has new location for 2018
The Goderich Children's Festival has brought fun and games to the Goderich area for the past 16 years and the 2018 edition of the event looks to be no exception.
This year's theme is Jurassic Jungle, and children can look forward to learning about dinosaurs with specially themed activities and a dinosaur egg hunt.
Eric the Juggler and balloon-animal-making clown Classy M'Lassy will be on site as well.
With interactive entertainment and hands-on crafts providing perfect take-home mementos of the event, the Festival offers a little something for children of all ages.
The free-to-attend event is scheduled annually on the last Saturday in June, which this year falls on June 30, and is set to be held at Lions' Harbour Park due to construction at Goderich's Agricultural Park. The Festival will run from 10 a.m. to 3 p.m. It traditionally features bounce attractions, games and tattoos. Last year, the event started a silent auction, which will be held again through its website at www.goderichchildrensfestival.ca.
For more information, visit the above website.